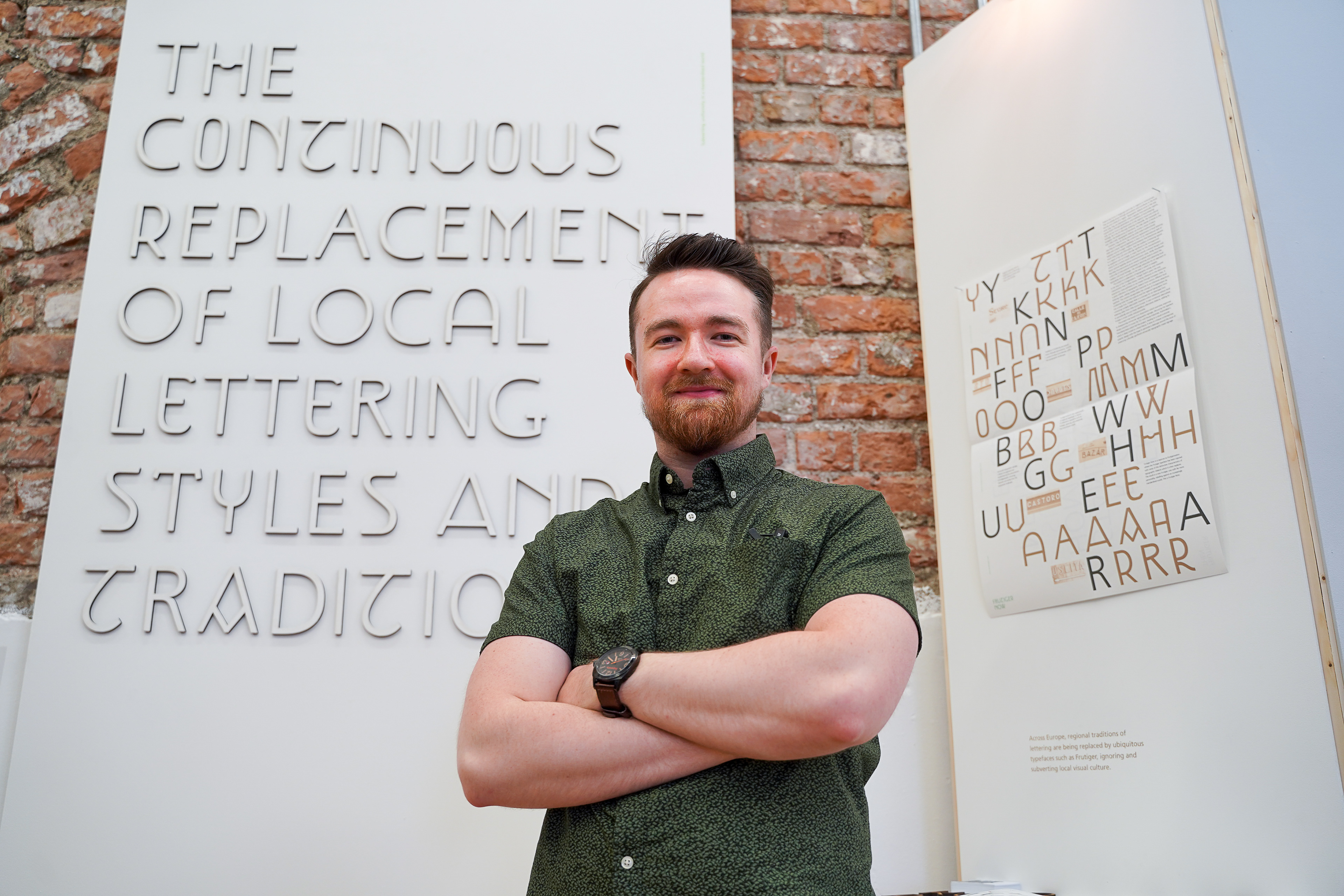 I'm Dave, an Irish graphic designer with an interest in all things type, brand and digital. I've studied communication design in both Dublin and Valencia, I've worked In Dublin based design studios for close on 2 years and am currently working remotely from Lisbon.
Education
2:1 Degree
2015–19/ BA (Hons) Visual Com

munication Des

ign


TU Dublin (DIT) School of Creative Arts
2017/ Escola d'Arte i Superior de Disseny de Válencia 


Erasmus+
2020/ Design Skillnet Onboarding Programme
Training in best professional practices for the design industry
Work Experience
Junior Graphic Designer at Boyle Design Group
August 2019—September 2020
Design Intern at RichardsDee
July 2019
Junior 
Graphic Designer at Open Design & Digital
May 2018—September 2018
In-House Graphic Designer at Dynamic Events
May 2017—September 2017, Freelance till 2019
Awards
International Society of Typographic Designers – Membership Award 
Jacques Teljeur Award for Excellence in Typography, awarded by TU Dublin
Institute of Designers Ireland Graduate Awards – Commended for Design Research
Silverskin Coffee Roasters, Audiotrans Limited, 
Trinity
 College Dublin, Dynamic Events.