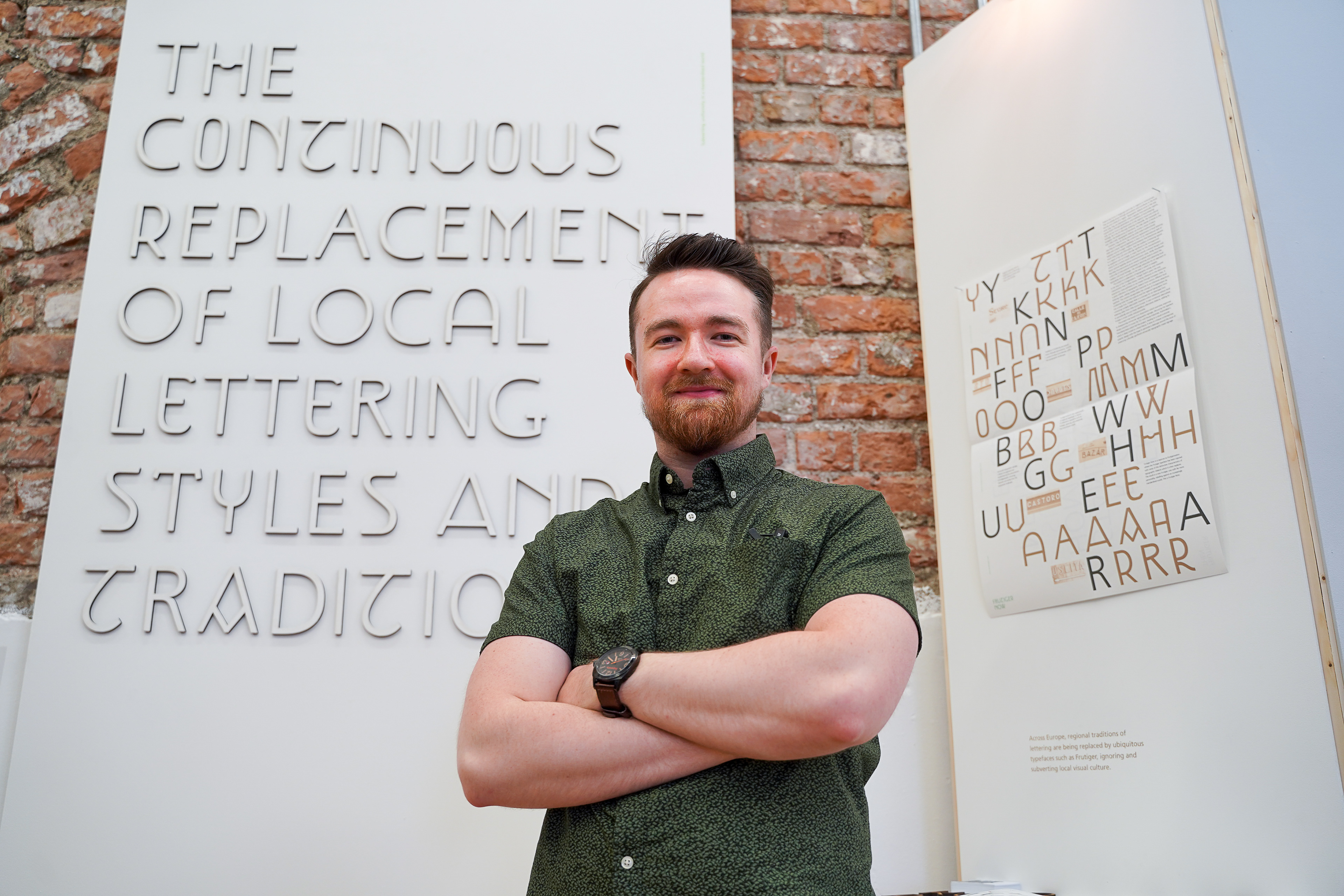 From a young age I took an interest in graffiti, obsessively pushing the boundaries of legibility, taking pleasure in graphically interesting letterforms and bold colours combinations. As I grew up so too did the work, becoming more structured and restrained. 
     I studied Visual Communication Design at DIT School of Creative Arts, where my identity as a designer began to develop. While on Erasmus at EASD de Valencia, I had the opportunity to intensively study hand-lettering and creative typography, and have continued my personal development in this area ever since. 
     I am inspired by the minutest details of my surroundings, be it in art, architecture or other cultures, enriching my creative output and conceptual perspective. This combination of curiosity, study and environment fuels my creative work.


Education
2:1 Degree


2015–19/ BA (Hons) Visual Communication Design

 
TU Dublin (DIT) School of Creative Arts
2017/ Escola d'Arte i Superior de Disseny de Válencia 


Erasmus+
Work Experience
Junior Graphic Designer at Boyle Design Group
Present
Design Intern at RichardsDee
July 2019
Graphic Designer at Open Design & Digital
May 2018—September 2018
Graphic Designer at Dynamic Events
May 2017—September 2017
Awards
International Society of Typographic Designers – Membership Award 
Jacques Teljeur Award for Excellence in Typography
Institute of Designers Ireland Graduate Awards – Commended for Design Research