University

DIT School of Creative Arts
Project

 'What will humans do?' 
Exhibition

DIT North House / May 2018
Brief delivered by Fjord Dublin
'What will humans do?' 
Traditional jobs and skills of humans are in many cases becoming more insecure. Question possible interventions, future scenarios that enhance the values of a service in the future, within a societal perspective. How do we ensure that heart is brought back to technology?
Response


This exhibition is a visualisation of our research findings. We found that the feeling among cashiers is extremely pessimistic, as too were much of the material written on this topic, and so we decided to offer a conversely positive outlook. We present the argument that, as we enter the age of automation, empathetic services will become a valuable commodity to the technology industry. Humans have three core capabilities with which robots cannot compete: creativity, community, and empathy. These capabilities can be used to augment these lifeless automated services, offering a human touch when needed. 
We predict that, in a world full of machines, empathy can only become more valuable.

​​​​​​​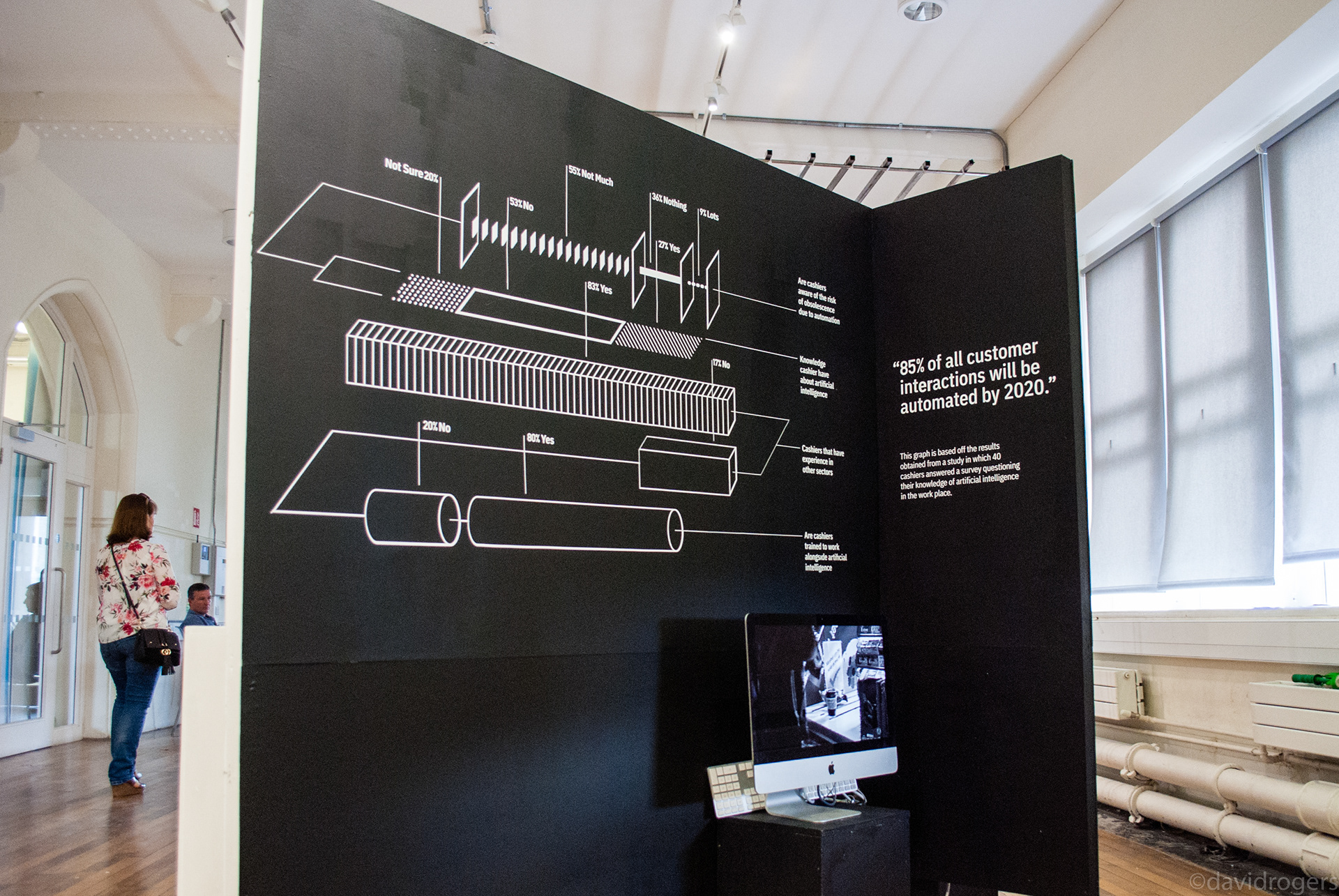 We employ a machine-like aesthetic to the results of our survey, alluding to the apparent notions of pessimism caused by technological advancement.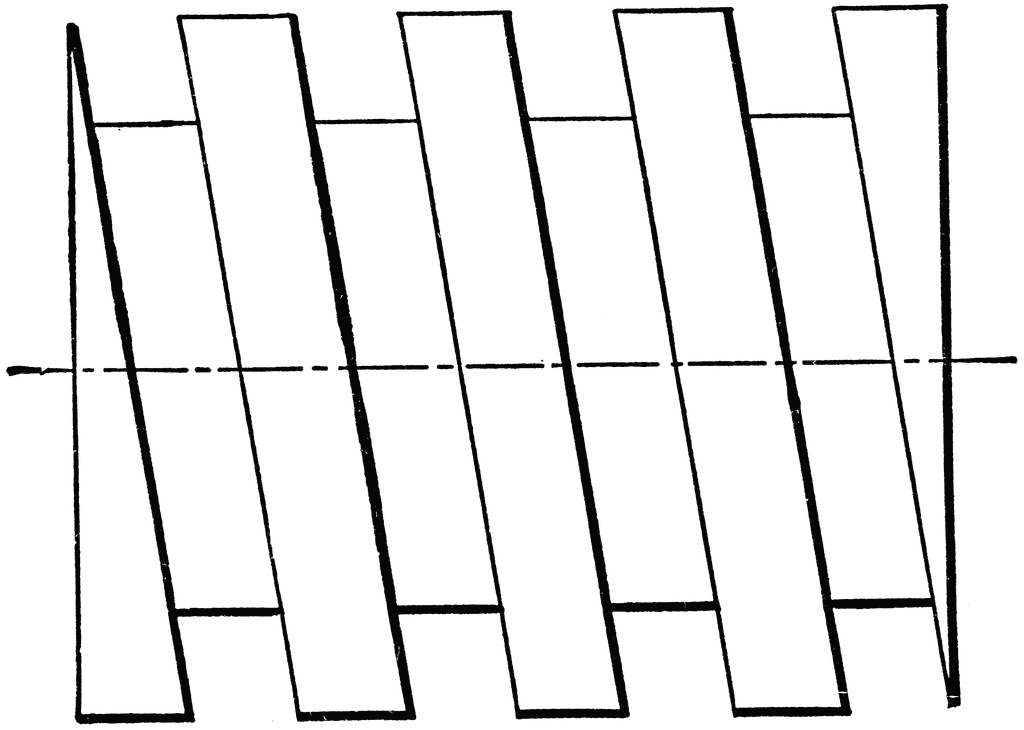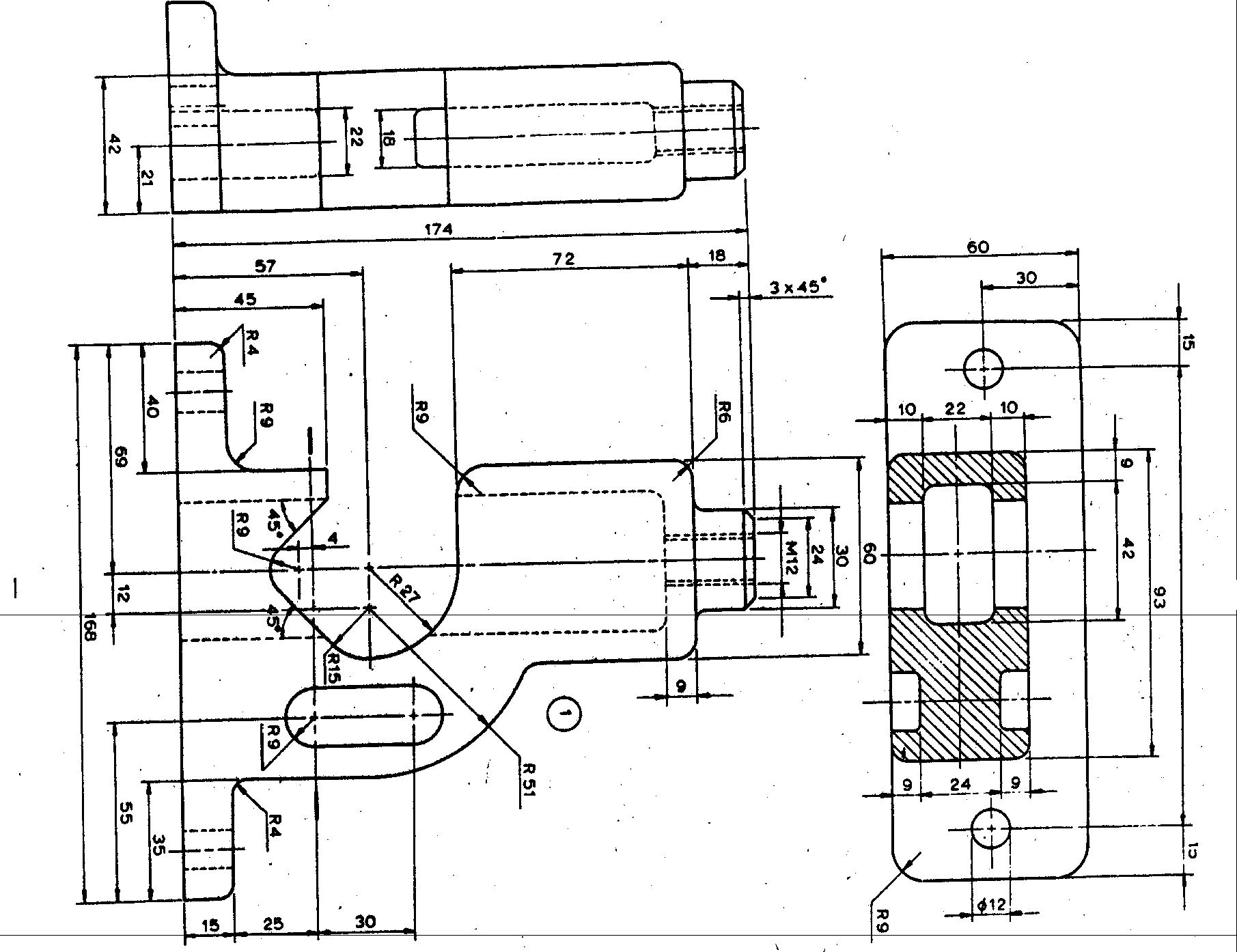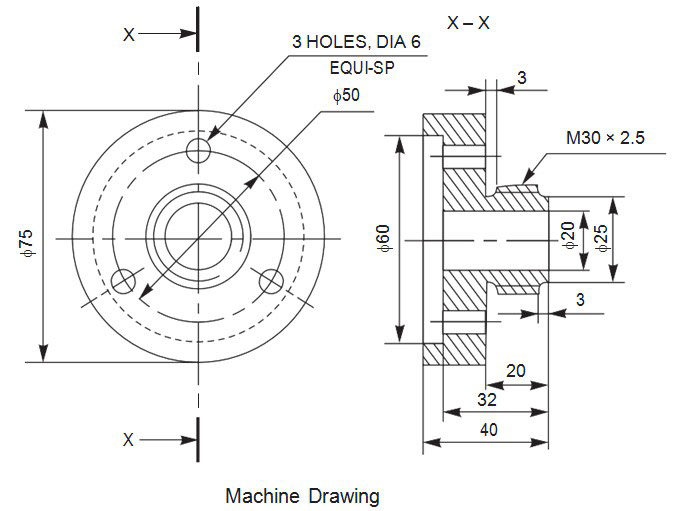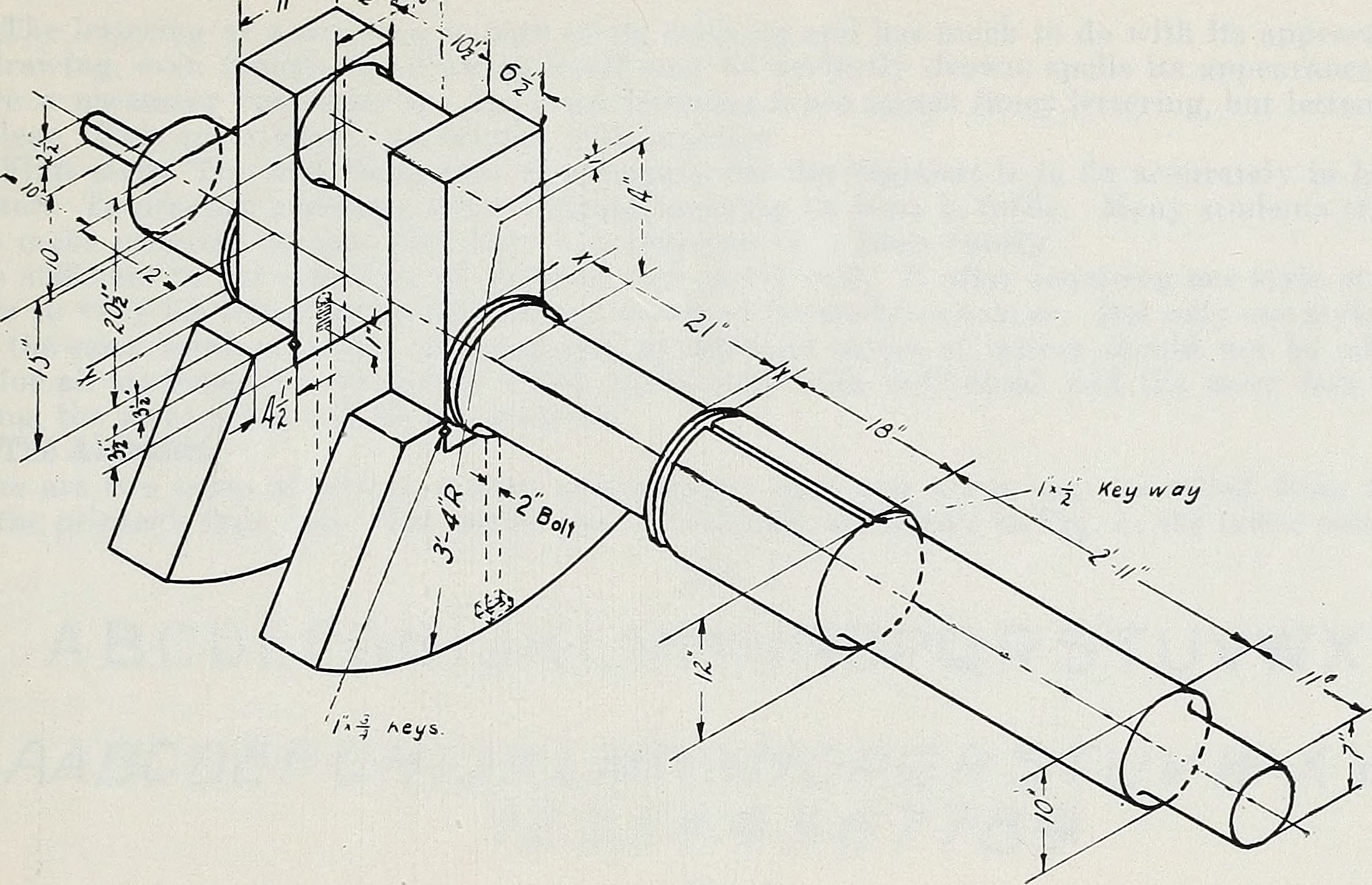 The exhibition was designed in a non-linear fashion, with 3 sides to represent the apparent pessimism shown within our research, a more positive outlook and a digital resource which for accessing this commentary.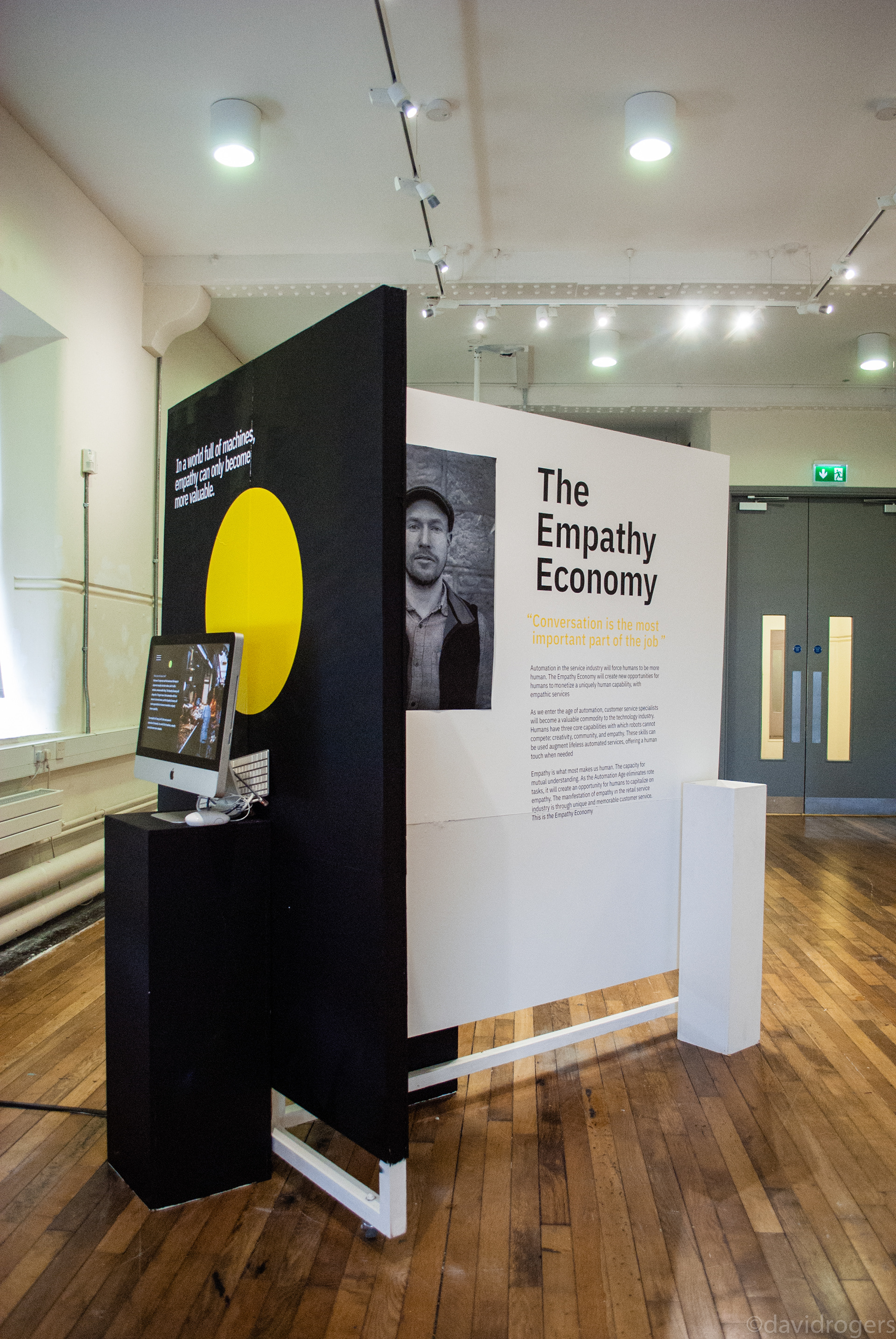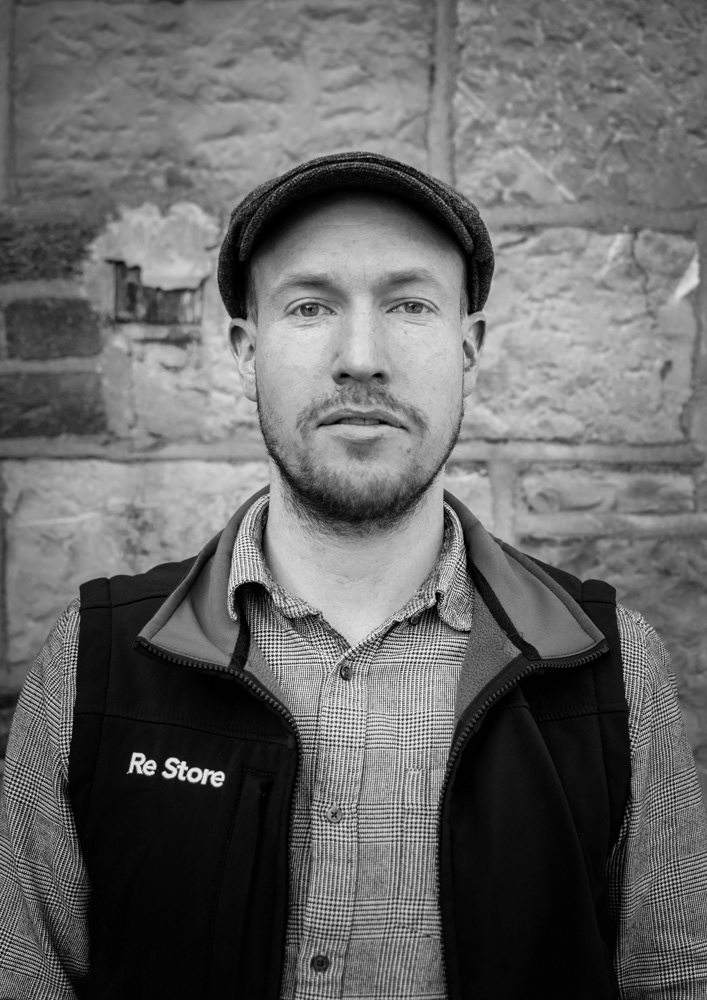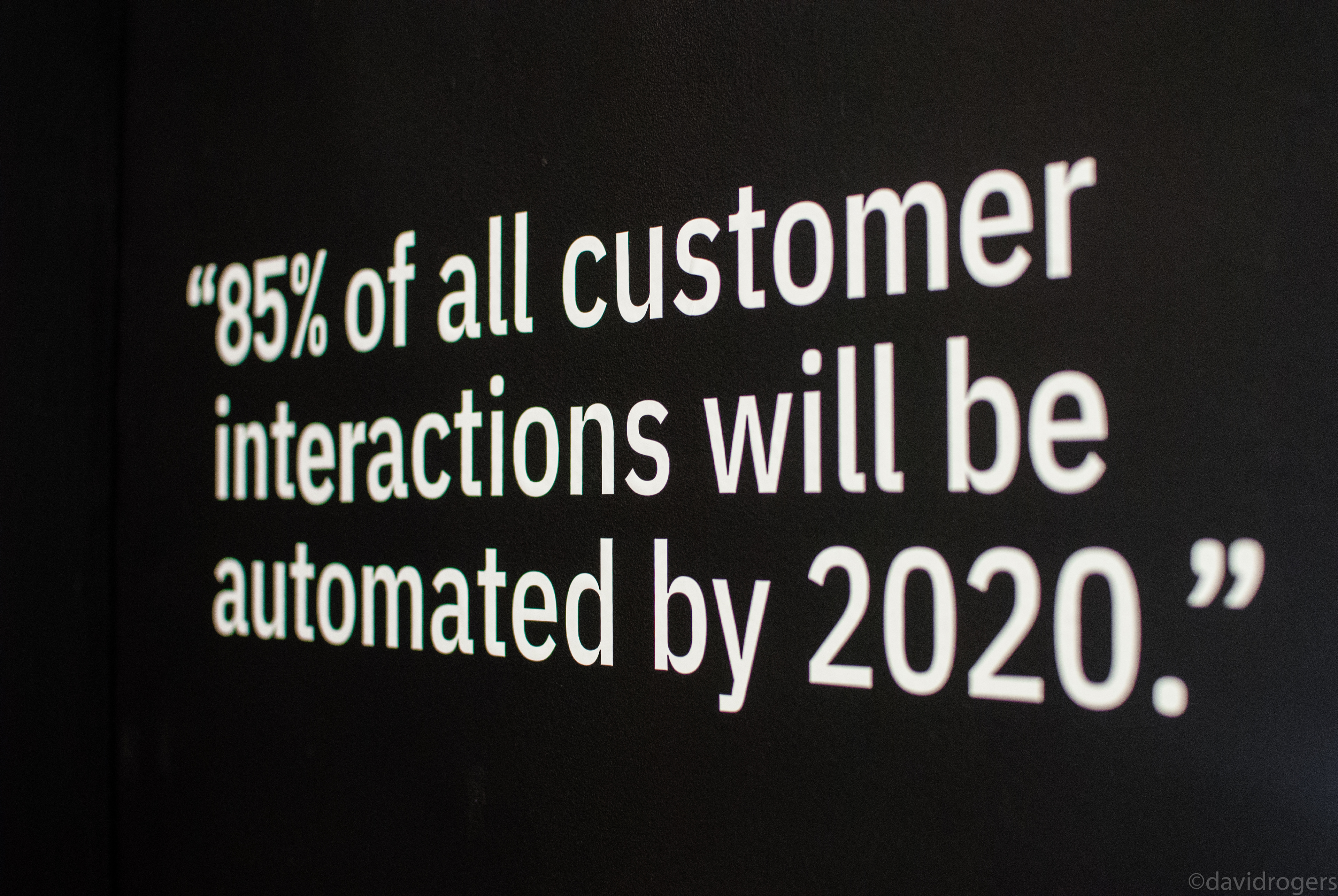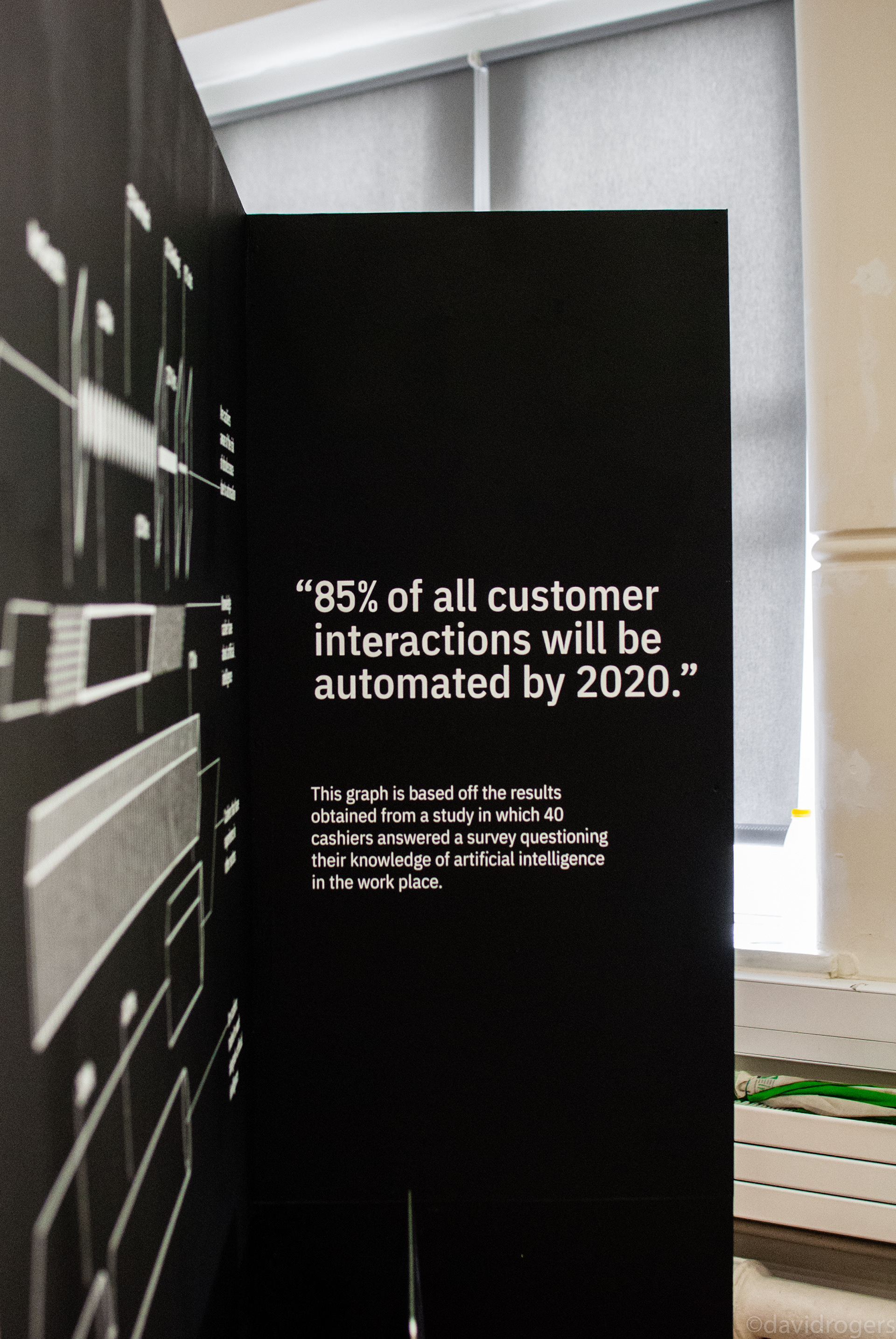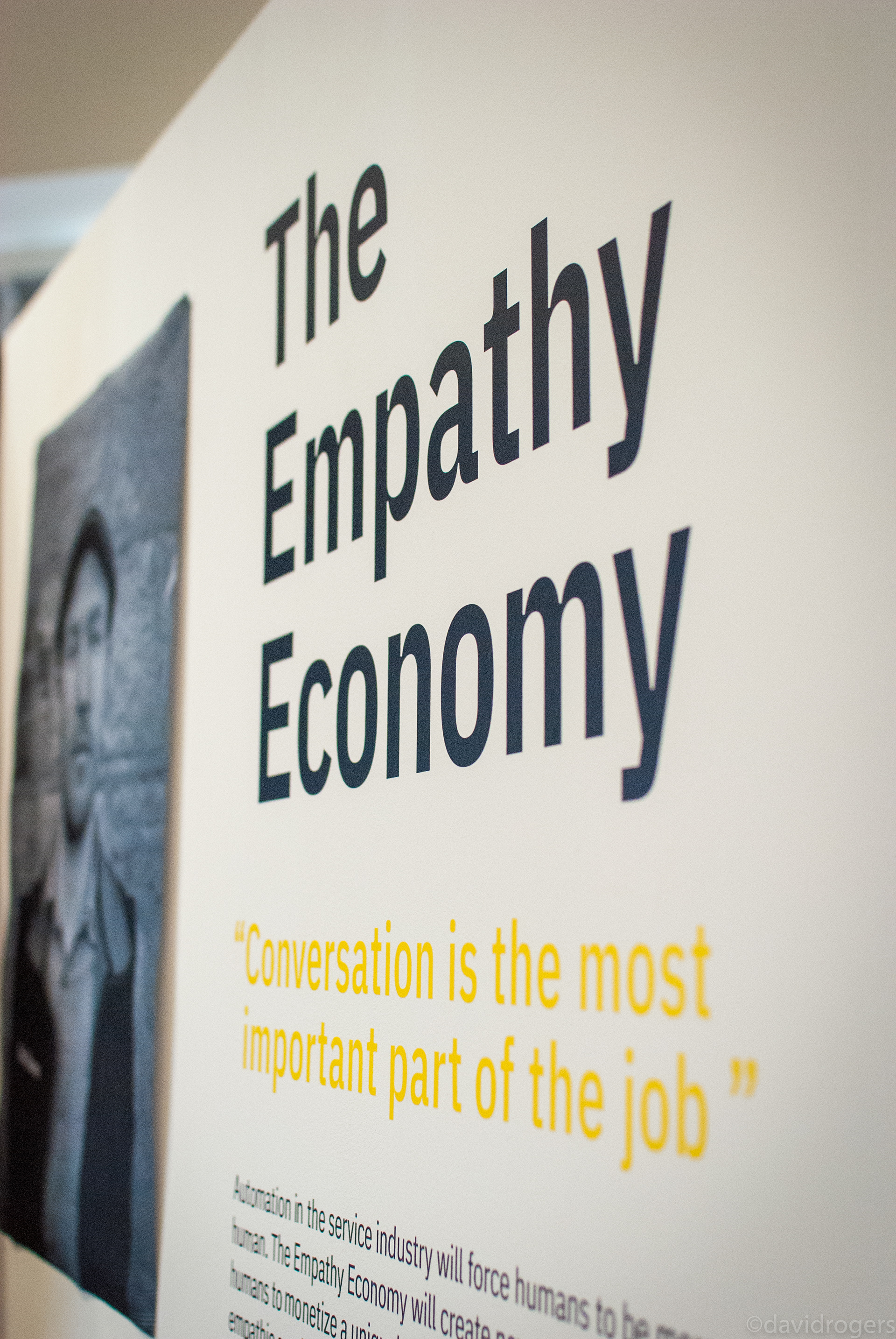 Click below to enlarge these photos.